Our Canine Swim Center has a heated pool that is 41 feet long by 21 feet wide and is deep enough for large dogs to swim. Swimming is a great way to endurance train, rehabilitate, or interactively play with your dog. All dogs new to us start off with a staff-assisted swim to evaluate the ability of your dog to swim safely on his/her own. Dogs/puppies that are new to swimming are gently guided through learning to swim by experienced and dedicated associates. Doggie life preservers of all sizes are available for those dogs that have difficulty staying afloat. Once our staff is comfortable that your dog is a confident swimmer, you may schedule owner-supervised swims without staff assistance at a reduced fee. We offer 20-minute or 30-minute supervised private sessions available by appointment only.
K-9 SPLASH Swim Center Information
How to prepare for K9 Splash Swim Center
An initial assisted Evaluation Swim must be done on all new dog's first swim. One dog only. 20-minutes. Dogs will require assisted swims until they get staff approval to swim PRO.

 

Dogs must be comfortable being handled by a staff member. 
If your dog has a favorite toy, please bring it with you. Make sure it will float. While we don't have toys to provide for your swim, we do have our retail area with some of our favorite toys available for you to purchase before your swim.
Bring along treats that your dog loves.
Please do not feed your dog 3-4 hours before swimming.
Please potty your dog before swimming and after swimming. Please pick up after them.
Enter and exit the building with your dog on a 6-foot leash. No retractable leashes (Flexies) or e-collars are permitted.
Bring a towel from home to dry your dog after swimming. There is a forced air dryer to get the extra dampness off your dog.
Baths are available for $7.00 which includes Shampoo, if needed. If you don't want to fully bathe your dog, you are able to use our tub for a quick rinse after their swim session.
You may park in the specifically designated K9 Splash parking spots.
Please arrive 5-10 minutes early for your appointment so that you have time to potty your dog and check in with staff, give us a call when you arrive. Our staff will come outside to get you and your dog and bring you in.
Plan on getting wet….the dogs do like to come near you up on the deck and shake. Bring a change of clothes, or wear light, thin clothes so they can dry easily and a pair of sandals or extra shoes. Customers are not allowed on our ramp or in our pool for any swim session or any appointment type.
Be ready to have fun!
Maximum of 1 dog in the pool per Initial Evaluation swimming session. 2 dogs max for any other swim sessions.
2 Handlers Maximum per swim session. This includes children!
NOTE: A 24-hour cancellation notice is required or you will be charged in full for your session.
Pool Rules
GENERAL RULES
An initial assisted Evaluation Swim must be done on all new dog's first swim. One dog only. 20-minutes. Dogs will require assisted swims until they get staff approval to swim PRO.
Children under the age of 13 may not participate in the dog's swim training. They are welcome to come and observe, but must remain seated throughout the training session. (Max 1 adult & 1 Child – 2 people total) Children must be accompanied by an adult.
5- and 10-pack swims expire 6 months from date of purchase. Unused package swims are NOT refundable. When a 5- and 10-pack is purchased, additional dog must be specified and purchased at same time. No additional dog add-ons during the length of the package.  PRO swims may be upgraded to an assisted on these packages (1) Assisted dog per session.
Learn to Swim packages are for new K9 Splash clients only. One dog only per package. Dog must be specified at the time of purchase. Packages are non-transferrable and expire 1 month from the date of purchase.  Unused package swims are NOT refundable and non-transferable.
Maximum of two (2) dogs and (2) people per swim session. Only (1) assisted dog per swim session.
Only Think Pawsitive Staff members are allowed in our pool or on our ramp, no customers, no exceptions.
A $40 charge will be incurred for accidental elimination while your dog is in the pool.
PRO RULES 
All dogs must have staff approval to swim PRO. All new dogs must start out with an initial swim evaluation. Some dogs may require additional assisted swims after their initial evaluation swim. As all dogs are different, there is no set rule on how many assisted swims a dog may need, nor are we able to predict this without first evaluating the dog in our pool. A PRO swimmer means that our staff feels confident that you and your dog can rent pool time without staff assistance for an owner-supervised swim session with your dog. Your dog must be able to get in and out of the pool safely, come out of the pool when called, and find the ramp without assistance. Once our staff feels that you and your dog are ready for this step, we will graduate your dog to PRO, and you will be able to rent owner-supervised pool time without staff assistance.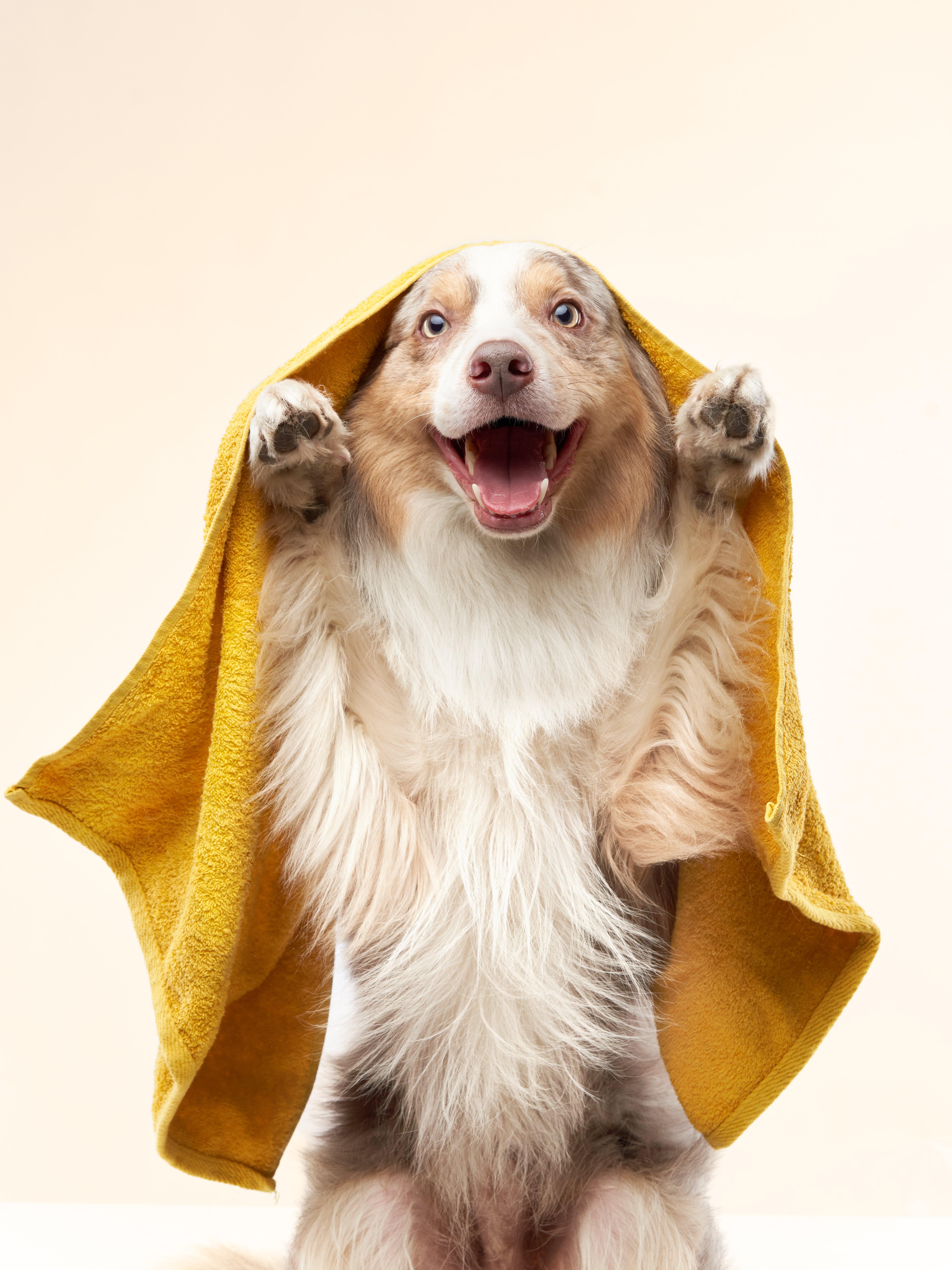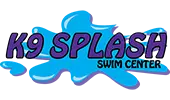 Initial Evaluation
Learn To Swim
Assisted Swim Session
20 Min Sessions
30 Min Sessions
Initial Assisted Swim A one-on-one private session with one of our instructors to get your dog into our pool to start building positive reinforcement for being in water with food and toys.
Staff Assisted – 20 minutes
*Required for all dogs new to our facility
Price: $42.00
Additional Dog Price: No Additional Dogs
A great starter package for any age dog, this includes 5 private one-on-one sessions where we work on building confidence value for being in the water with frequent swim session, with the opportunity for your dog to go Pro within those sessions.
5 Assisted Swims (includes Initial Evaluation Swim)
***Puppies/Dogs enjoy individual staff assisted swim sessions to learn to swim!
Price: $165
Additional Dog Price: No Additional Dogs
Individual swim where we keep building confidence and progressing their value for the dog being in the water, work on a toy retrieve with positive reinforcement, and build their recall with coming out of the pool.
Single Session: $42 
5 pack: $180.00,
10 pack: $330.00
Single Session: $26
Additional Dog: $6.50
5 Pack: $115 
Additional Dog: $29.25
10 Pack: $220 
Additional Dog: $58.50
Single Session: $35 
Additional Dog: $8
5 Pack: $155 
Additional Dog: $36
10 Pack: $295 
Additional Dog: $72
Register Here
Schedule Your Pup for K9 Splash
Ask about our TAILS Academy Membership!
Call now to reserve your session:
testimonials
K9 Splash Swim Center
Reviews
See what our customers have to say about their experience at our facility with our team of pet care professionals.
"I am very GRATEFUL for the pool at THINK PAWSITIVE. Sadie loved to retrieve the water toys in the pool and always came home to relax for the rest of the evening."
"Think Pawsitive is AWESOME!! I have five (5) Labrador Retrievers of all colors and ages and every one of them have benefitted from Think Pawsitive's facility. I bring all of them for their workouts in the pool – alternating them as needed – especially in the winter months when it's way too cold or icy to let them work off their excess energy on their own…I'm a huge fan of Katie, the Think Pawsitive Staff, and their wonderful facility. LONG LIVE THINK PAWSITIVE AND K-9 SPLASH!!"
"Ryan, Sulley, and I absolutely love being a part of the Think Pawsitive family. Sulley did the 8-week puppy class and got excited every time we would walk through the door. He loved seeing all his puppy friends and Miss Brenda, along with doing all the crate/bed/leash walking games. We are really proud of how far he came in those weeks. Sulley is a pro at recall, sit, stay, and lay down. Think Pawsitive does an amazing job at making each pup feel welcome and special! They truly care about each and every dog. We cannot wait to keep attending more events and enrolling Sulley in agility classes."
"Clyde is currently in the Adults Manner class at Think Pawsitive and we've enjoyed getting the opportunity to train and socialize along side other dogs. On top of that, the instructors are so amazing and patient, and we cannot wait to sign Clyde up for more classes/events!"

"I am so appreciative of the excellent training we receive at Think Pawsitive. The instructors are fantastic and make a concerted effort to identify and work with the strengths and challenges of each individual dog and handler. Phoebe responds so well to positive reinforcement training and truly loves to learn. I am very pleased with the skills she has acquired, the confidence she has gained, and the relationship we have built as a team."
"I am so grateful to have found Think Pawsitive and Katie. The training we have received has provided us with the building blocks to be competitive in our agility career."
Sandy
Zoe, Annie, Sailor, Rella, & Jazz
"Initially, what attracted me was the excellent facility and equipment. I soon learned Think Pawsitive offered much more. Katie and the Think Pawsitive Staff are very knowledgeable, extremely supportive and are very good at what they do! Their love for the dogs and their training methods are exemplary."
"The K9 Splash pool enabled my 9.5 year old golden retriever to fully recover from back surgery, and be able to return to agility competition…Swimming the dogs in the heated pool after agility was their idea of a reward, and my idea of a great way to stretch and condition their bodies. Love it!"
Explore
Other Services We Offer
Retail Store
Purchase food, treats, toys & more from our facility in Waukesha
Advanced Workshops
Classes for dogs over 6 months old
LEARN MORE