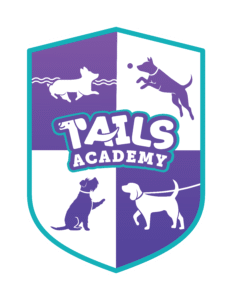 TAILS Academy
Your dog will enjoy tailored activities, interactive learning and canine sports!
While you are at work, TAILS Academy offers a structured "FUN" day with our Think Pawsitive instructors. Each day your dog attends we tailor his or her activities with interactive learning opportunities, water activities, exercise and enjoying a variety of canine sports. Our trained, experienced instructors work with your dog on developing reliable skills and proficiencies all while gaining confidence and reliability of behaviors amongst a variety of real-life distractions. As a TAILS Academy participant, your dog will experience daily activities that include the following: Swimming, Land or Water Treadmill, Retrieving or Fun Enrichment Activities, General Manners, Leash Walking, Indoor Off Leash Walking Track and a variety of Canine Sports! During your dog's day rest time will be well deserved break after a day of exercise, play and learning. Full and Half Day programs available. TAILS Academy is available Monday-Friday
Pricing & Package Deals
FULL Day
Swim OR Water Treadmill Session
2 Manners or K9 Sport Sessions
Play Session With Another Dog
*Sessions must be used within 60 days from date of purchase
This is for first session only
*Sessions must be used within 60 days from date of purchase
This is for first session only
Pricing & Package Deals
HALF Day
Swim OR Water Treadmill Session
Manners or K9 Sport Sessions
Play Session With Another Dog
Special Offer
Adventure Package
Our best introductory offer for TAILS Academy! Want to know where to start? This is it! Our TAILS Adventure Package is an introductory offer on either Five- Half Day or Five -Full Day sessions of TAILS Academy. Drop your dog off for the day, let us train/exercise him and when you pick up, you get to enjoy a relaxing evening! Your dog will enjoy tailored fun and educational sessions with an instructor depending on if they're here for a 1/2 day or full day. They'll come home with a report card detailing all the fun and progress they made in their sessions. Expires 60 days from date of purchase.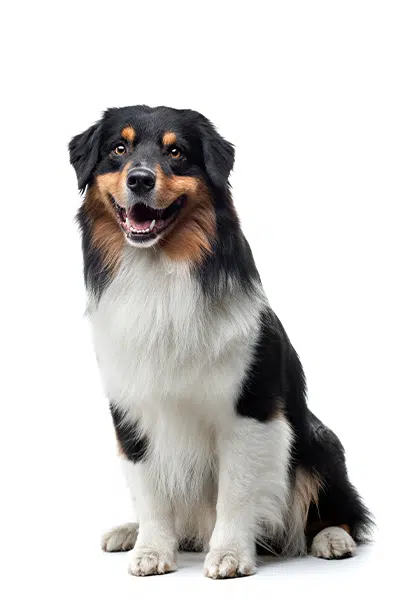 K9 Commandments
TAILS Academy Paperwork
TAILS Academy Schedule
No Pinch or Choke Collars.
All dogs must be up to date on vaccinations.
All dogs will be crate trained while transitioned to their next session for safety and rest time. Absolutely no exceptions.
Dogs from 8 weeks on up will qualify for our program.
No Flexi Leashes
All dogs will receive treats throughout their sessions. We will ask that you provide chews for their free time.
Please download/print and complete the following documents
SCHEDULE:
Monday – Friday
Morning Session: 8:00 a.m. – Noon
Morning Drop-off: 7:00 a.m. – 7:45 a.m.
Morning Pick-up: Noon – 12:30 p.m.
Afternoon Session: 1:00 p.m. – 5:00 p.m.
Afternoon Drop-off : 12:30 p.m. – 1:00 p.m.
Afternoon Pick-up: 5:00 p.m. – 6:30 p.m. (Fridays 5:00 p.m. – 5:30 p.m.)
TAILS Academy Tailored Activities
Individual Play with a Trainer
Hide and seek, tag, chase, etc. We have tons of room to move it move it!
Small Group Play
Personalized to play style and temperament, monitored by a professional trainer.
Swimming
Dogs will swim in our 41′ x 21′ foot pool held at a steady 81 degrees, this activity is guaranteed to increase physical fitness and stamina of your dog. All dogs new to us start off with a staff-assisted swim to evaluate the ability of your dog to swim safely on his or her own in our K9 Splash Swim Center.
Freedom Walks
Long line or off leash walks in our artificial turfed canine indoor walking track. Great for learning off leash control or reliable recalls in a safe, fun environment.
Land or Water Treadmills
These treadmills are explicitly for dogs and their bodies. Great canine cardio workout! Our aqua treadmill allows for your dog to get fabulous exercise with low stress on joints and hips.
Urban Walks
Your dog will take in all of the sights, smells, noises, and people! Our instructors will teach your dog to walk respectfully on a leash, using ONLY the Gentle Leader,  SENSE-ation Harness, Easy Walk Harness, or Freedom No-Pull Harness
Enrichment or Body Awareness Activities
Assist "FIDO" with confidence building, coordination, and balance. Teaching these fun activities will promote reliable engagement for your dog!
General Manners
We will teach your dog sit, down, stay, bed behaviors, and how to meet & greet people.
K9 Sports & Advanced Skills
Agility: basic courses that include jumps, tunnels, A-Frame, Dog Walk, and more!
Fetch: disc/Frisbee™, ball, toy, we'll throw it and they can fetch it!
Flirt Poles: chase and tugging! Flirt pole play is like mini-lure coursing for dogs.
Shaping Games: this is all about thinking! We'll do tricks, skills, problem solving, and more.
Puzzle Toys/Treat Hunting: modified nose work, hiding treats in objects.
Scent Work: we'll teach them to sniff out a specific odor hidden in containers or in a room!
Rest Time
A well deserved break after a long day of play
Ask about our TAILS Academy Membership!
Call now to reserve your session:
testimonials
TAILS Academy
Reviews
See what our customers have to say about their experience at our facility with our team of pet care professionals.
"Gracie has loved her lessons She has loved all the trainers and interaction with everyone at the facility. I want to bring her out for more half days and learning experiences. Everyone has been so helpful."

"I love the one-on-one enrichment he gets at the Tails Academy. But also the exceptional teaching I receive in class."
"I have been bringing my dog to Think Pawsitive for 7 months since my dog, Cooper, was a puppy and the hidden gem of the facility is the TAILS Academy program. More than just daycare, the dogs get once on one training which has greatly improved his loose leash walking and impulse control. The difference is noticeable when I pick him up. He loves the swimming and enrichment sessions that he gets at each visit. The best part is how tired he is at the end of the day! The staff are wonderful and I know that he is good hands when I drop him off. I cannot speak more highly of it and would recommend TAILS in an instant."
My name is Princess Leia and I have been swimming at Think Pawsitive for 6 years. I love my weekly swims and really appreciate my mom and dad for taking me. Truth be told my brother and sister started before me for more than 7 years. I am a much better dock diver than they were but I don't like to brag. The staff are always so nice to me and even scheduled my appointments for mom and dad because they don't know the technology. The cool water is so warm it's like bath water. Come see me sometime on Saturday. It is a blast. Love Princess Leia!
Dan and Lisa Fuerst
& Skye
"Our Black Labrador Skye loves TAILS Academy and all the wonderful instructors. She has been attending TAILS since she was about 3 months old, she's now 15 months currently. Skye learns so much at TAILS, from swimming, agility, treadmill (land and water), nosework, balance training, disc skills and leash walking. We are always complemented on how well behaved our dog is. I bring home fundamental skills that are written on her "report card" and practice with Skye often. The instructors are experienced, kind and compassionate to everyone and every dog that attends TAILS Academy."
"Our lab, Ollie, has been attending Tails since he was 10 weeks old and has continued to show great progress in his manners and increased confidence in social situations. We have received many comments about what a great puppy he is and we owe it all to Think Pawsitive. We love that the staff provide us with detailed daily progress reports, so we are informed about his day, what he did well, and what he needs more practice with at home. We have a great piece of mind knowing that every time we drop Ollie off, he is not only running around playing, but also continuing to learn manners and important skills. Ollie's favorite Tails activities include practicing manners with Steph, swimming with Callie, learning how to walk nicely on a leash with Stephanie, and the enrichment sessions with Elizabeth. We could not speak more highly of the Tails Academy staff and volunteers."
Vicki and Kate Filipiak
& Skyler, Carli, Bella, and Sophe
"We have been training at Think Pawsitive for the last 6 years with our three dogs. Our newest pup, Skyler, has taken manners classes with Carli and is currently enrolled in agility classes and Tails Academy. Skyler loves going to Tails and she absolutely loves working all of the staff. All of her obedience training gets reinforced and she works on new skills as well. Skyler is a bit fearful of strangers and the Pawsitive staff have been great at helping us problem solve and work on getting Skyler more confident. We also train our two other pups, Bella and Sophie in nosework and agility. Each of them enjoy the classes and instructors. As owners we receive unparalleled instructions that help to train our dogs with positive reinforcement and allowing our dogs to learn and grow."
Explore
Other Services We Offer
Retail Store
Purchase food, treats, toys & more from our Waukesha facility.
Advanced Workshops
Classes for dogs over 6 months old
LEARN MORE